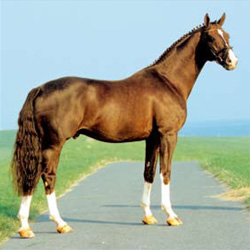 **Falsterbo

Prices are in Canadian funds and subject to HST (US buyers exempt).
Please click on the name for more information. Check into your registry of choice before purchase.
We have a dry shipper available for rental to ship anywhere in North America!

Email me at hanselpacker@hotmail.com to place your order.
IN-STOCK:
Bonheur: Brentano II/Roncalli xx/Glander 700$
Dauphin: Donnerhall/Feiner Stern/Pik Ramiro 800$
Falsterbo: Fidermark/Brentano II 750$
Hendrix: His Highness/Regazzoni 650$
Lord Laurie: Lord Loxley/Lauries Crusader xx 650$
Mandingo: Marquis AA/Brillant 530$
Royal Classic: Royal Highness/Florestan I/Landadel/Calypso II 1100$ Please Contact
Schwarzenegger: Sion/Calypso II/Graphit/Gotthard 650$