WELCOME...to Aileron Stables.
Aileron Stables is a small privately run Hanoverian breeding farm located on the eastern end of PEI, Canada.
The farm consists of six broodmares, youngstock, and two Hanoverian stallions Schwarzenegger, and Dauphin.
We hope you enjoy browsing through the pages and who knows... maybe happen across your next great partner.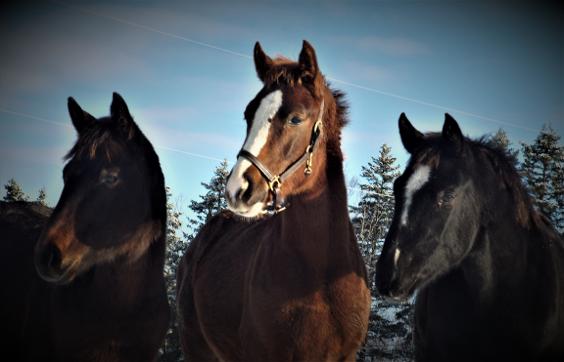 Pictured above: 3 foals from 2016: Belgrade (Bonheur/Weltruhm/Donnerhall), Willow (Wolkentanz II/Sir Oldenburg/Florestan), and Hallstatt (Harvard/Weltruhm/Donnerhall). Belgrade and Hallstatt were born the same day with embryo transfer.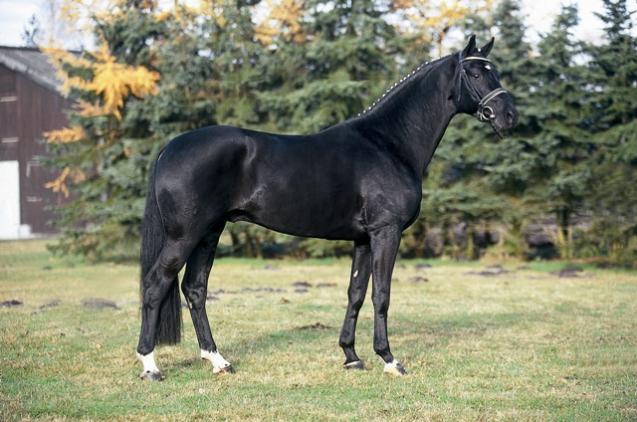 Dauphin
We enjoy having visitors, please touch base and line up a visit. We look forward to seeing you here!

Pictured Below: 3 Schwarzenegger foals from 2014. From left to right: Svenja (Schwarzenegger/Weltruhm/Donnerhall), Salvador (Schwarzenegger/Certus/Welfenschatz), and Siskel (Schwarzenegger/Weltruhm/Donnerhall). Svenja and Siskel are full siblings born two days apart through embryo transfer.