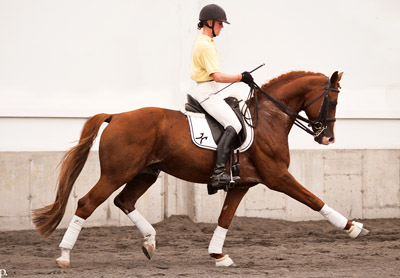 Rapture R
Rotspon/Donnerhall/Weltmeyer Breeder: Joachim Tobaken, Germany
Approved Hanoverian Stallion: HV, CHS, AHS, SWANA, AWS, ISR, Rheinlander, and CWHBA.

KWPN-NA registry "A" from KWPN mares.

Colour Dark Chestnut
Height: 16.1 3/4hh
Available for collection 7 days a week starting

April 1st-October 15th.



Collection fee of 250$ cdn
Overnight shipping across Canada and to the US.


Stud Fee for fresh or cooled semen LFG: 1,700 cdn + Hst: ~1,300 USD!

Frozen semen available $900 cdn + Hst per dose :~750 USD

Discounts in effect

Two or more mares? 300$ off per contract.
Premium or high performance mare? 400$ off per contract
Video of Rapture R from his 100 day testing: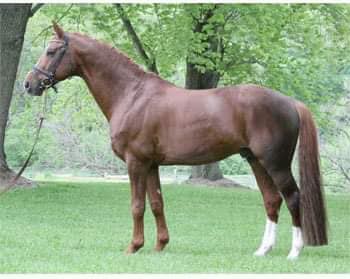 During Rapture's 100 day stallion test at Paxton Farms he scored an impressive 143.20 in Dressage and a 135.33 in Jumping, which qualifies him as a Class I Elite Stallion.