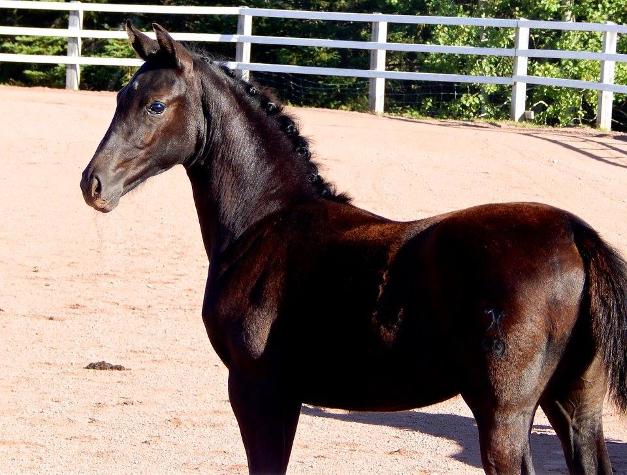 Photos By Jackie Harlow
Santerina (Schwarzenegger/Donnerhall/Pik Senior)
2015 Grey Hanoverian filly being retained for breeding.
We were very fortunate to get this filly through embryo transfer from her superb dam Dorina.
Considering trying embryo transfer with Santerina in 2017.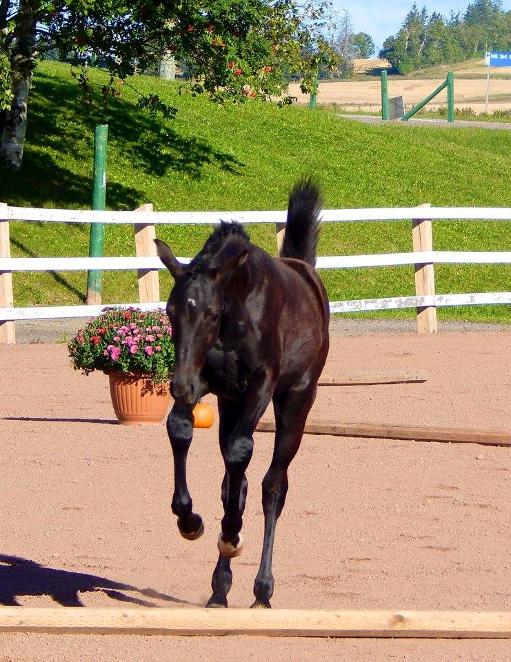 Santerina has a bold and investigative disposition. She exudes confidence and is quite happy to be off exploring new things and places on her own. She is very people orientated like her sire and dam and will search you out on entering the field.

With her diverse pedigree-she is a candidate for many interesting crosses that could be directed to either dressage or jumpers with her powerful engine.