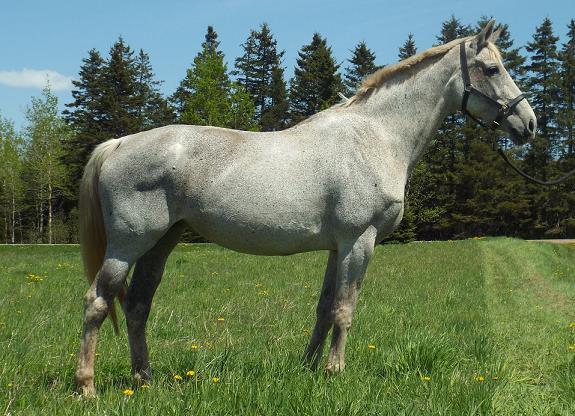 Breeder: Helmut Waehling
1994 grey Hanoverian mare standing 16.3hh
Pedigree: Donnerhall/Pik Senior/Don Carlos/Frustra II
Dorina is a classic mare that has proven herself both in the dressage ring and the breeding shed.
She had fantastic scores in her studbook inspection and then her MPT, and went on to be the high selling mare at the Verden elite Auction as a 4 year old. Pictures from the auction.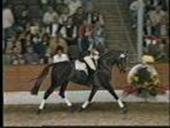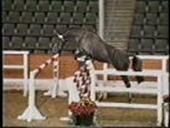 Dorina has shown successfully at Prix St. George and has produced many wonderful dressage horses for Molly Whittington Gengenbach of Tailwinds Farm, Texas. Still sound and rideable, Dorina at the age of 19 helped a rider gain their silver medal in TX.
Eleven of Dorina's thirteen foals have been produced through embryo transfer. Her foals have only been black or grey so far and are easy to pick out with their wonderful temperments, look at me presence, and exceptional power. I can't say enough about this mare's wonderful personality and temperment, she is in your pocket and absolutely loves people.
We are looking forward to a foal by Schwarzenegger via embryo transfer for May 2015. We plan to try a flush or two with Dorina in May/June 2015.
Update: May 2015: We welcomed a beautiful dark filly on May 27th, 2015. Named Santerina, by Schwarzenegger and carried by the recipient Belle. Santerina is lovely, and will likely grey out. We plan to retain her for breeding.
Below are some of Dorina's offspring.

Dorina with her colt Vesper by Vermouth.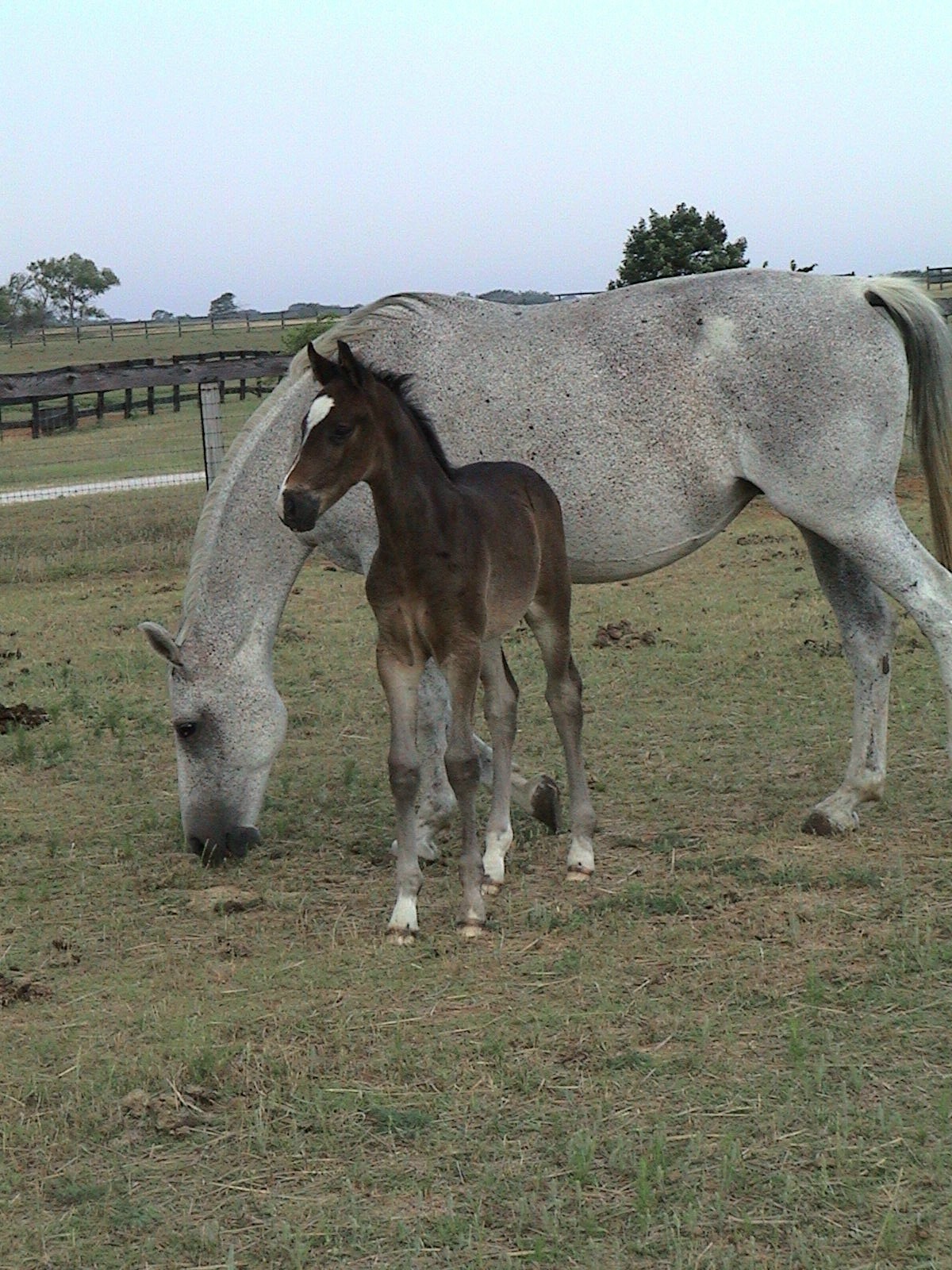 Briar/Donnerhall/Pik Senior

Olyve (Vermouth/Donnerhall/Pik Senior)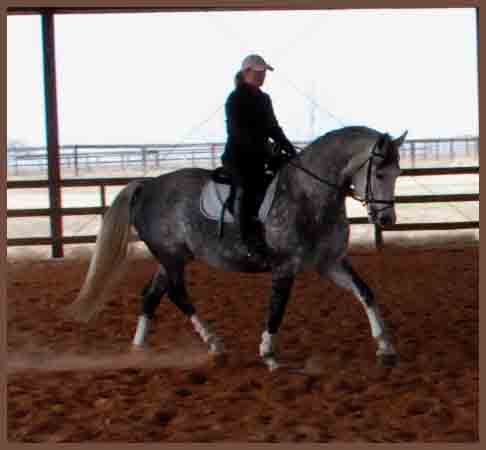 Bon Jovi (Briar/Donnerhall/Pik Senior)