Sales can only be held with a deposit and a contract, otherwise all sales are on a first come, first serve basis. Taxes not included. Terms available. Please see Facebook (Ruth Hanselpacker or Aileron Stables) for many other photos and videos.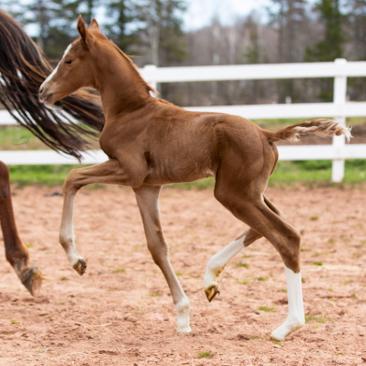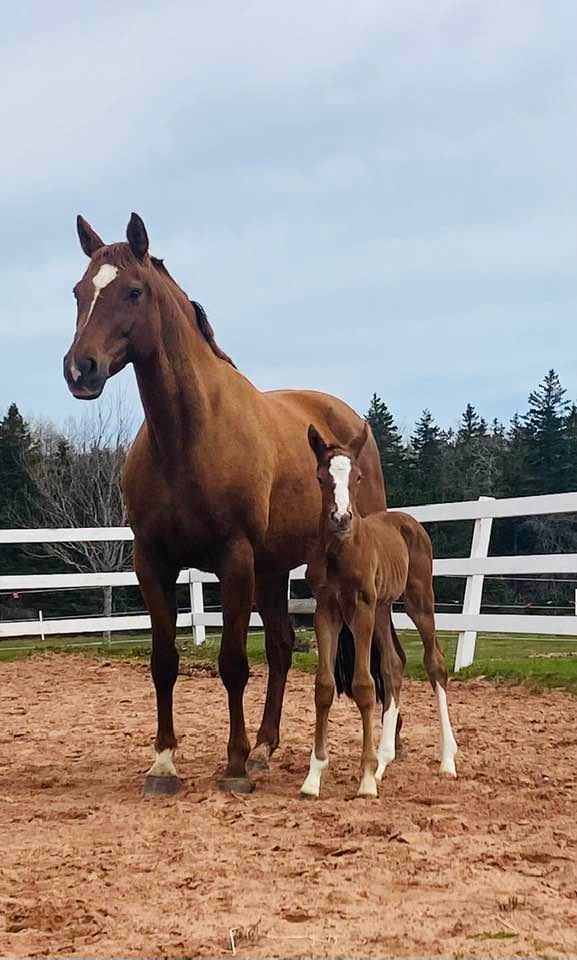 Regatta
(Rapture R/Rienzi/Donnerhall)
DOB May 2nd, 2022
Lovely chestnut filly with outgoing personality. Lovely balanced movement. Would be interesting as a junior hunter or a dressage horse for a petite person. Should have a lovely jump and be amateur friendly. Versatile breeding.
Expected to finish 16hh-16.1hh.
Price: 16,500 CDN
STRAVA
(Schwarzenegger/Ruiz Soler/Donnerhall)
DOB June 23rd, 2021
2021 black HV filly. This filly is exquisite. I nicknamed her "The Black Unicorn". She has such a nice expression and the mind is top notch. In your pocket personality. She shows a super trot with good hock action, a relaxed swinging walk, and a purposeful uphill canter. Interesting bloodlines for breeding as well. Adult amateur friendly.
Not a carrier for WFFS.
Price: 20,000 CDN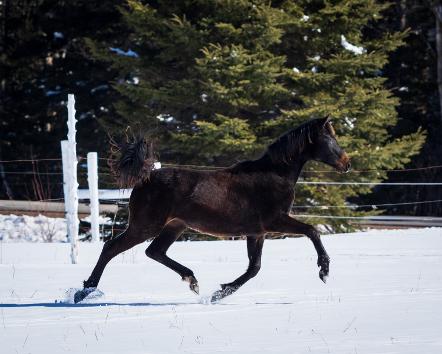 DUET

(Dauphin/
Brentano II/Imperator)
DOB April 21st, 2021
2021 dark bay Hanoverian filly. One white sock on hind left. Very very nice filly for breeding or dressage. Has a fun uphill canter, very nice trot and great walk. Inquisitive personality; bold and outgoing, has a top shelf mind. This would be a filly you could build a foundation of breeding from.
Not a carrier for WFFS.