Sales can only be held with a deposit and a contract, otherwise all sales are on a first come,
first serve basis. Taxes not included. Terms available.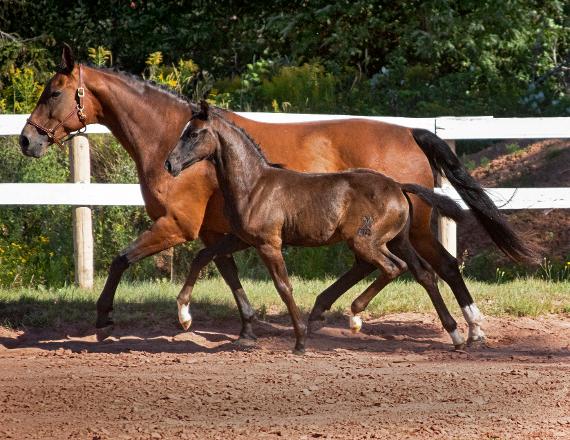 Delcina
(DAUPHIN/SCHWARZENEGGER/DONNERHALL) Embryo transfer filly.
2019 Grey Hanoverian filly. She is a mover and a shaker and lights up the field with her powerful movement. She has a very quick hindleg and the ability to articulate her joints to their full potential to use the carrying power. Loves to show off.
Has a sweet affectionate personality and marches to come visit when she spies people.
Love to see her find a niche in a competitive dressage home.
Had a wonderful inspection experience September 1st. Was praised for her suppleness and elastic trot.
Priced at 15,000 CDN plus tax.
PC Amanda Stright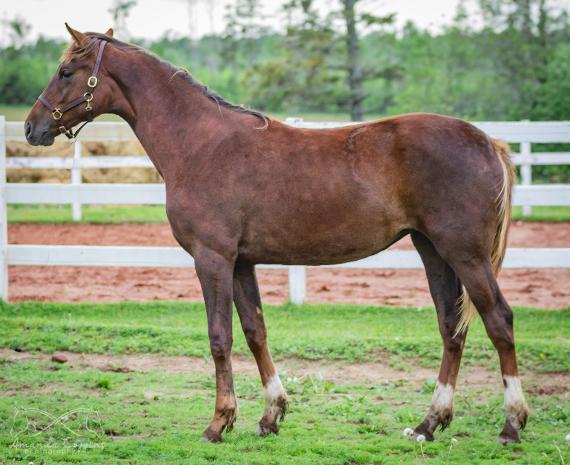 Dyneema
(DAUPHIN/BRENTANO II/IMPERATOR)
2018 liver chestnut Hanoverian filly. Very interesting for both breeding and sport. Expect her to finish around 16.1hh. Beautiful type, three very strong gaits, and a fabulous brain that is personable and very receptive to new things. States Premium Dam that has produced two FEI offspring and multiple amateur friendly dressage horses.
Price: 17,000 CDN (plus tax if sold in Canada)
Photo Credit: Amanda Coggins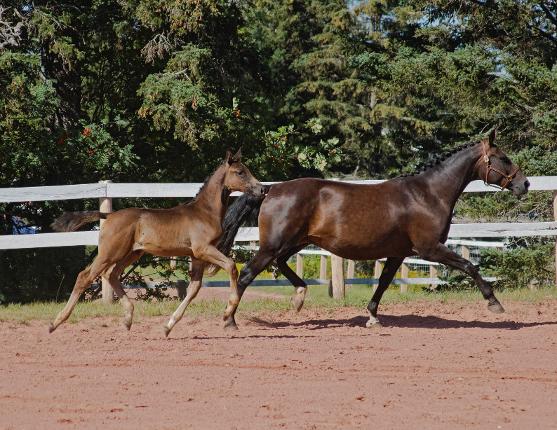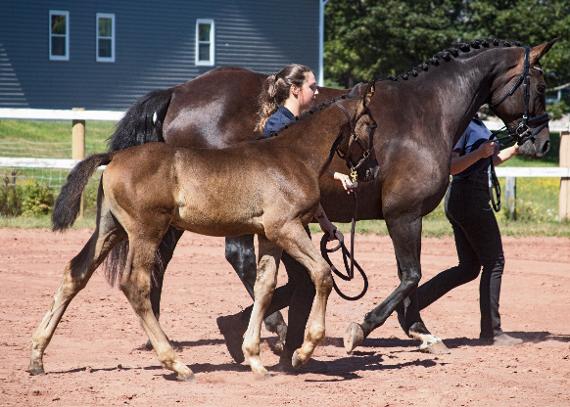 Dryden
(Don Martillo/Dauphin/Weltmeyer)
2019 Hanoverian Colt. This is a powerhouse. He is going to be big, black, and beautiful. He has a lot of bone and will likely finish around 17hh. Would be suitable for someone ambitious that can sit big swinging movement.
Priced at 16,000 CDN plus tax.
PC Amanda Stright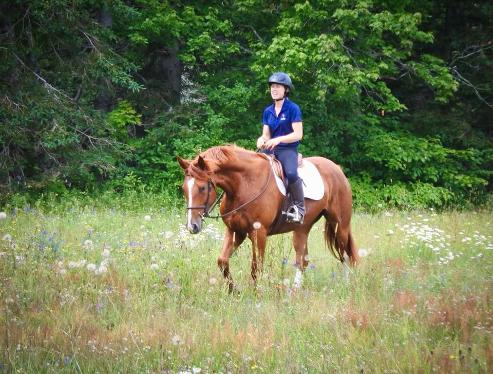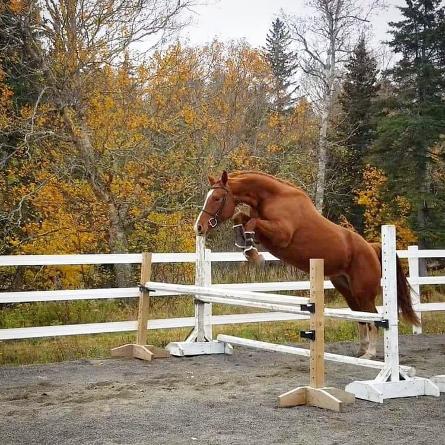 Bellmora
BONHEUR/PATRAS VON RAPPENHOF/RIO GRANDE
2016 Chestnut Hanoverian mare. Dynamic with presence and the movement to be a very interesting dressage, eventing, or jumper prospect. Confident disposition. Expect her to finish around 16.1hh.
Fun, active mind. Is the first one to greet you in the field and will follow you around like a lab lol.

Update: Ocotber 26th, 16th, 2019-Bellmora has been in training with Pearl MacGregor for 5 months.
Priced at 17,000 CDN plus tax.
Photo Credit: Jackie Harlow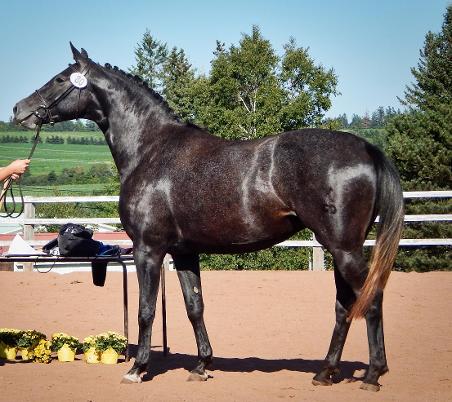 Santerina
SCHWARZENEGGER/DONNERHALL/PIK SENIOR
2015 Hanoverian mare. Grey. Fantastic movement and disposition. This mare is lovely to work with and has such presence. Would be the ideal horse for a petite dressage rider. Very dual-purpose lines, this filly can jump! Could be directed at most disciplines with her willingness to work and athleticism. Can't say enough about the quality of mind this young mare has, she is a special treat.
Currently 15.2 1/2 hh.
Lightly backed, took it all in stride.
Inspected into the Main Studbook on September 1st with an overall score of 7.0
In-foal to Dauphin for July 2020. Has produced a full-sibling (Delcina) via embryo transfer.
Photo credit: Jackie Harlow and Amanda Stright
Priced at 21,000 CDN plus tax.