Sales can only be held with a deposit and a contract, otherwise all sales are on a first come, first serve basis. Taxes not included. Terms available.
Swan Song
SCHWARZENEGGER/WORLD CUP IV/MATCHO AA
2016 Hanoverian filly. Typey and elegant. So sweet! Very correct and three very good gaits! Expect her to finish around 16.1hh.
Priced at 15,000 Cdn plus hst.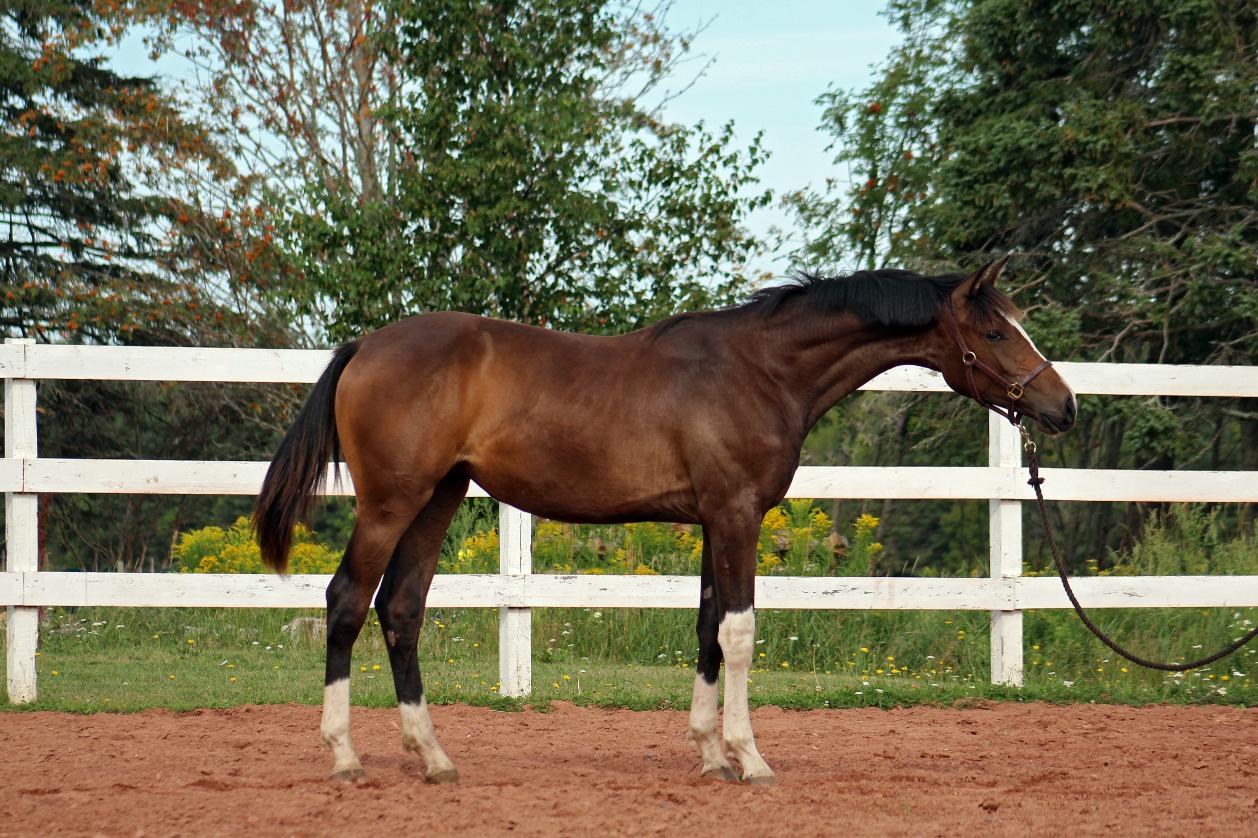 Bellmora
BONHEUR/PATRAS VON RAPPENHOF/RIO GRANDE
2016 Hanoverian filly. Dynamic filly with presence and the movement to be a very interesting dressage prospect. Calm confident disposition. Expect her to finish around 16.1hh.
Priced at 15,000 Cdn plus hst.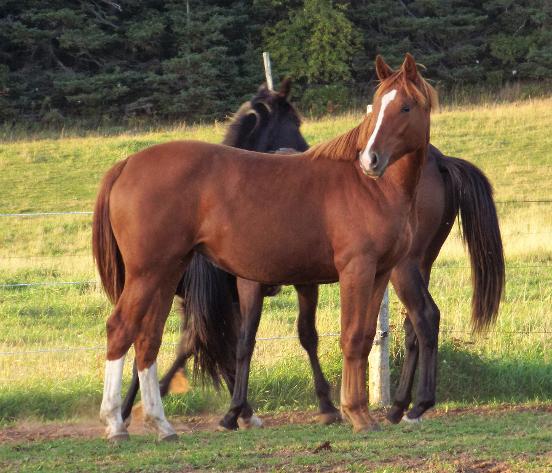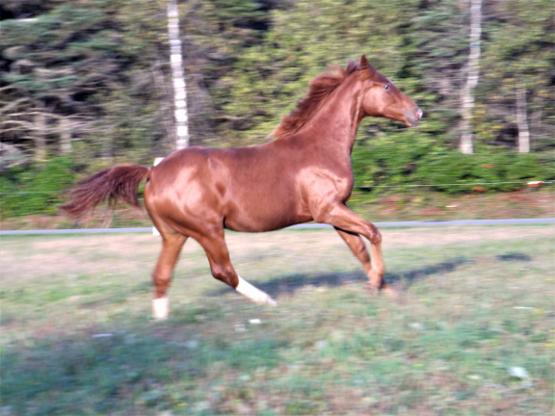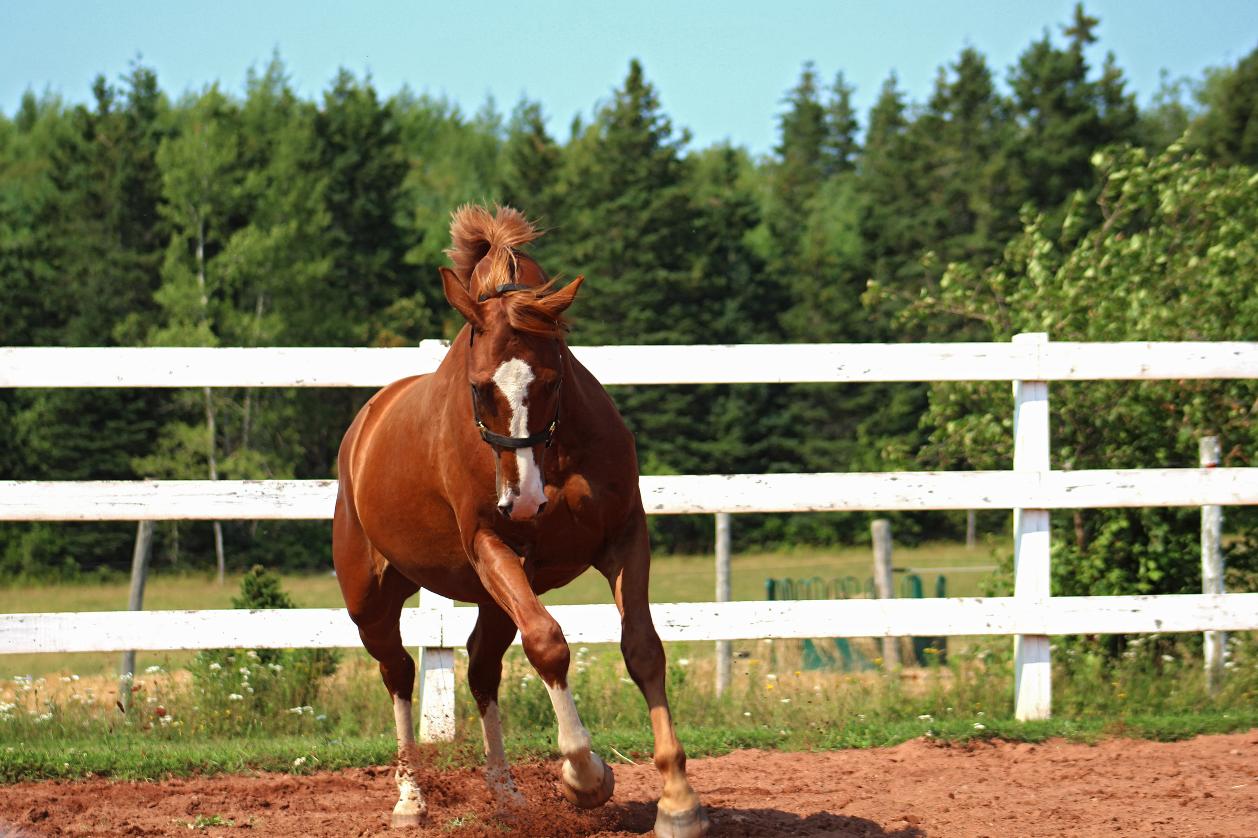 photo credit: Amanda Stright

PRICE: 10,000 CDN plus tax.

(BONHEUR/WORLD CUP IV/MATCHO AA)
2015 Hanoverian gelding born June 24th. Chestnut with blaze/white chin, and three stockings. This light-footed beauty is going to be a substantial fellow. Expect him to finish around 16.2hh. Currently stands 16hh. He is going to turn heads with his look at me presence!! He has the quietest canter you could ask for that happens to be incredibly adjustable. Equitation or hunter prospect. Very nice form over a fence with super even knees.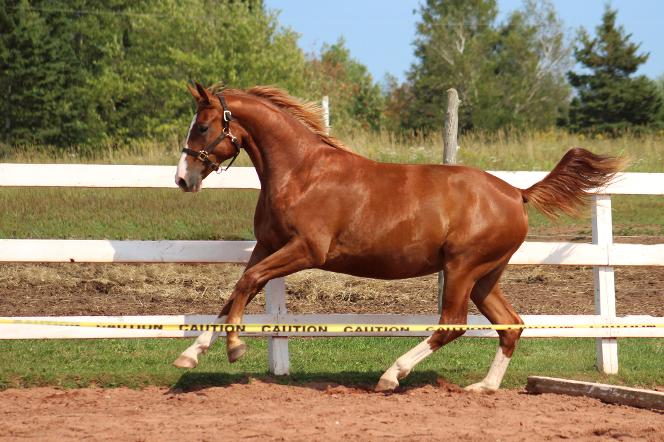 Photo Credit above and below: Amanda Stright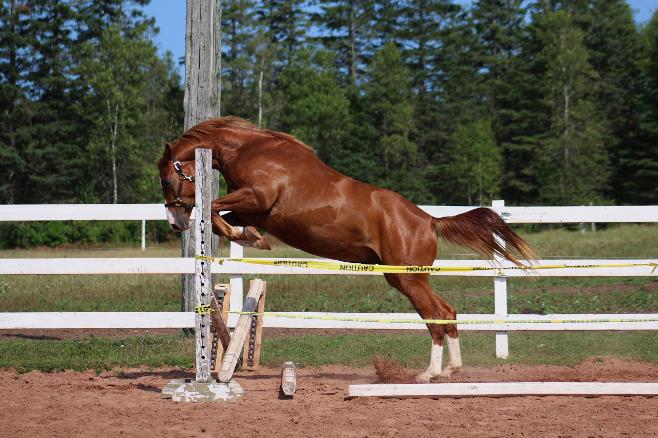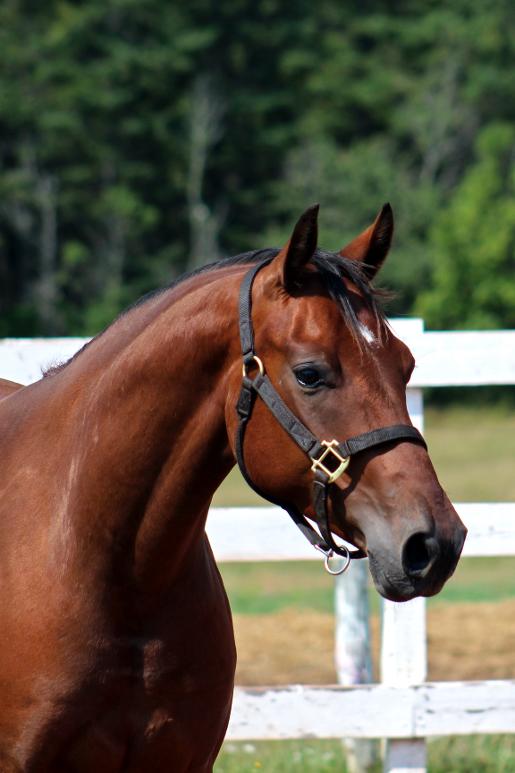 photo credit: Amanda Stright
PRICE: 10,000 CDN plus tax.

Hanoverian gelding born February 27th, 2014.
Pedigree: Bonheur/Autocrat/Warkanson/Lucid/Wendekreis. By Bonheur and out of MSB Atlanta.

Registered and branded with the Hanoverian Verband. Breeder/Owner: Aileron Stables
This is a powerfully animated boy that loves to move! He has a fun character and tends to be the one that likes to fiddle and would enjoy a job. He learns very very quickly and only needs to be shown something once. Modern and refined.

He has a lovely uphill build and very correct conformation. Currently stands just under 16hh as a three and a half year old.

His dam Atlanta is from a very rideable amateur friendly line that has had success in many areas: dressage, eventing, and hunter/jumper.
Bonheur (by Brentano II) competed very successfully at S class dressage in Germany and the Netherlands. He was also ranked in the top 10% of dressage sires with a breeding index of 150 prior to import to the US.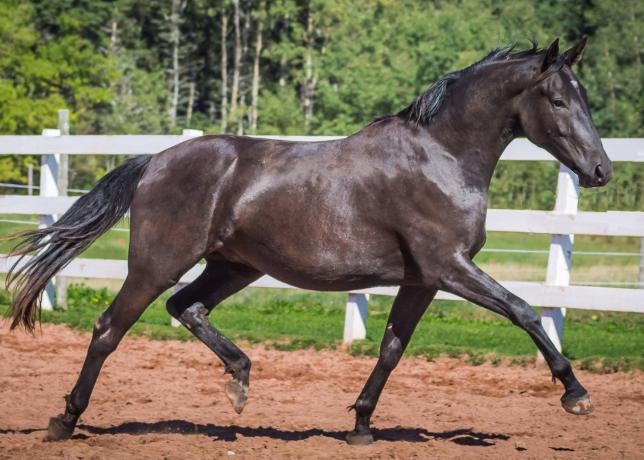 2014 gelding registered with the German Hanoverian Verband.
Pedigree: Schwarzenegger/Weltruhm/Donnerhall
This is one very nice youngster: he is happy, cheerful, brave, trusting, and very willing to learn. Very agreeable disposition, and the sweetest personality. He measures in at 16.1hh at the moment and is expected to finish around 16.2+hh. He has a deep heart girth and a medium frame. He has three very nice gaits with the highlight being a spectacular trot. There is so much power and the ability to really sit and flex the hind leg. I can't say enough good things about this fellow.

He is out of a very impressive States Premium mare, SPS Wonderful Dream, who has a very good resume of an outstanding mare performance test, competitive siblings, and offspring that are standing out for their movement and their minds.

Has been lightly backed, takes it all in stride. Has three very good gaits and the best brain!

Very good x-rays on file from November, 2016.

Price: 25,000 Cdn plus hst.