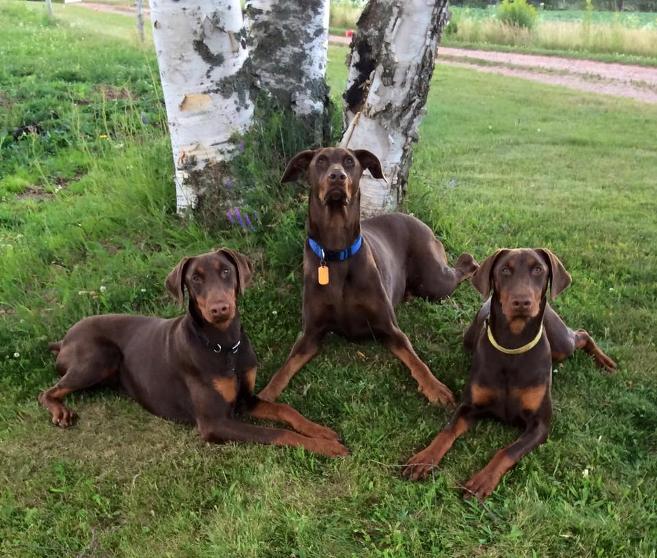 The idea of breeding dogs has been something that has interested me since a child. My father bred Boxers and it has been something that has intrigued me for years.
Having had Dobermans in the household for the last 10 years, I am amazed by their charm and zest for life. Often described as fearless, loyal, watchful; they are a breed that inspires with their power, speed, beauty, and love for theirs owners.
Deci was purchased from a breeder in Maryland, USA in early 2016 as a breeding prospect. She is from European lines and shows the aptitude of a working dog. She has stamina, drive, and intense focus. She has been an asset to the farm. She alerts me to visitors, is aware of the perimeter, hunts vermin, is a running companion, and warms behind my knees while I sleep. She is affectionate and clear minded and loves tasks.
She has been the dog of a lifetime for me.
With this in mind, the plan is to breed her in Spring 2019. The aim will be to maintain the European conformation and drive. Stud dog selection will be posted in February, 2019.
Puppies will be available to select homes.
DECI
DOB: November 24th, 2015
Health:
Liver panel: Normal
Kidney panel: Normal

OFA Elbows: Normal
OFA Hips: Fair
OFA Thyroid: Normal
Heart: Normal
Eyes: Normal
VWD: Clear via VetGen January 2019
DCM 1: 0 copies VetGen February 2019
DCM 2:
0 copies VetGen February 2019