Sales can only be held with a deposit and a contract, otherwise all sales are on a first come, first serve basis. Taxes not included. Terms available. Please see Facebook (Ruth Hanselpacker or Aileron Stables) for many other photos and videos.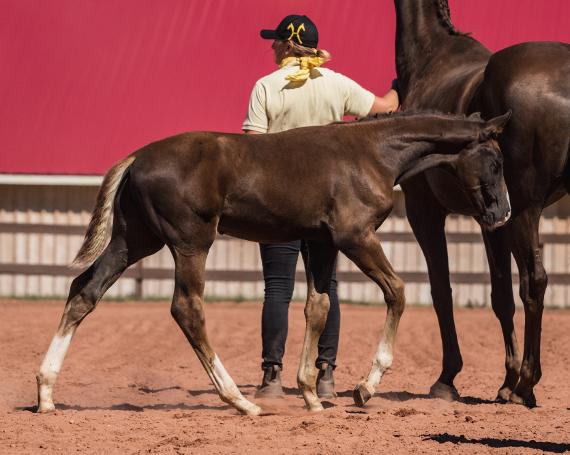 PC Amanda Stright
Ritz
(Rapture R/Ruiz Soler/Donnerhall)
DOB June 25th, 2022
Made top ten list of Hanoverian foals in Canada for 2022.
Powerful tall colt built for dressage. Ritz is a social butterfly that is outgoing and personable. He has three very good gaits and a beautiful topline. His look at me attitude makes him stand out. He is all boy.
Reserve Champion at the recent Hanoverian inspection, also received a Gold Medal Foal award. Expected to finish 16.3hh+.
****Soon to be gelded.
Price: 22,000 CDN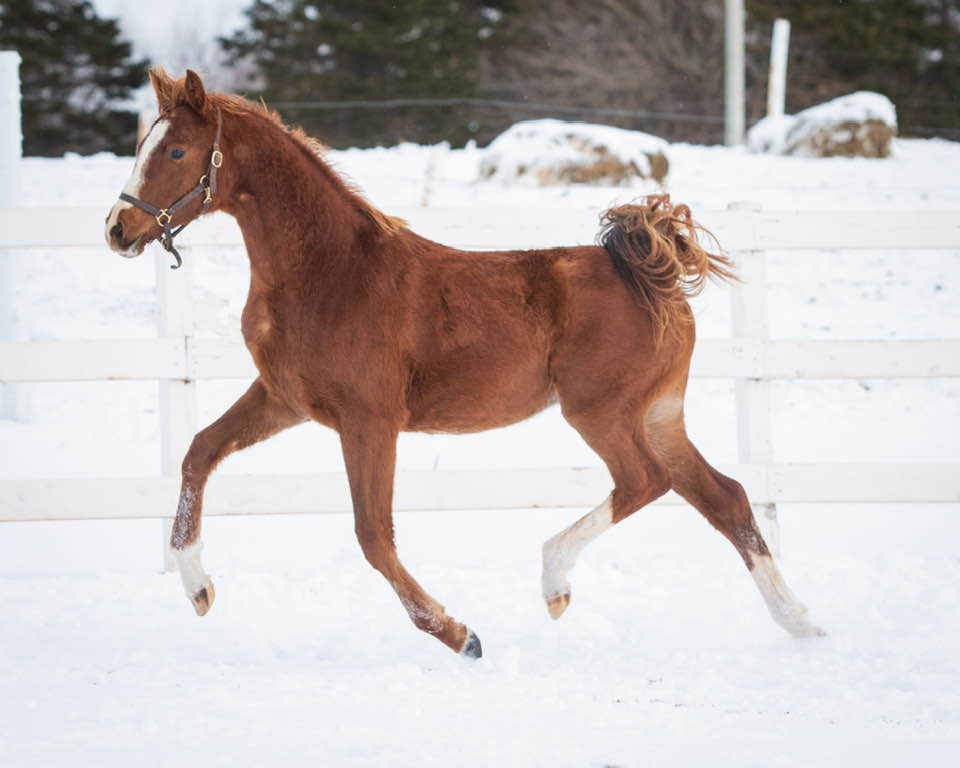 Regatta
(Rapture R/Rienzi/Donnerhall)
DOB May 2nd, 2022
Lovely chestnut filly with outgoing personality. Balanced movement. Would be interesting as a junior hunter or a dressage horse for a petite person. Muscular strong back and powerful loin. Should have a hunter jump and be amateur friendly. Versatile breeding.
Expected to finish 16hh.
Price: 22,000 CDN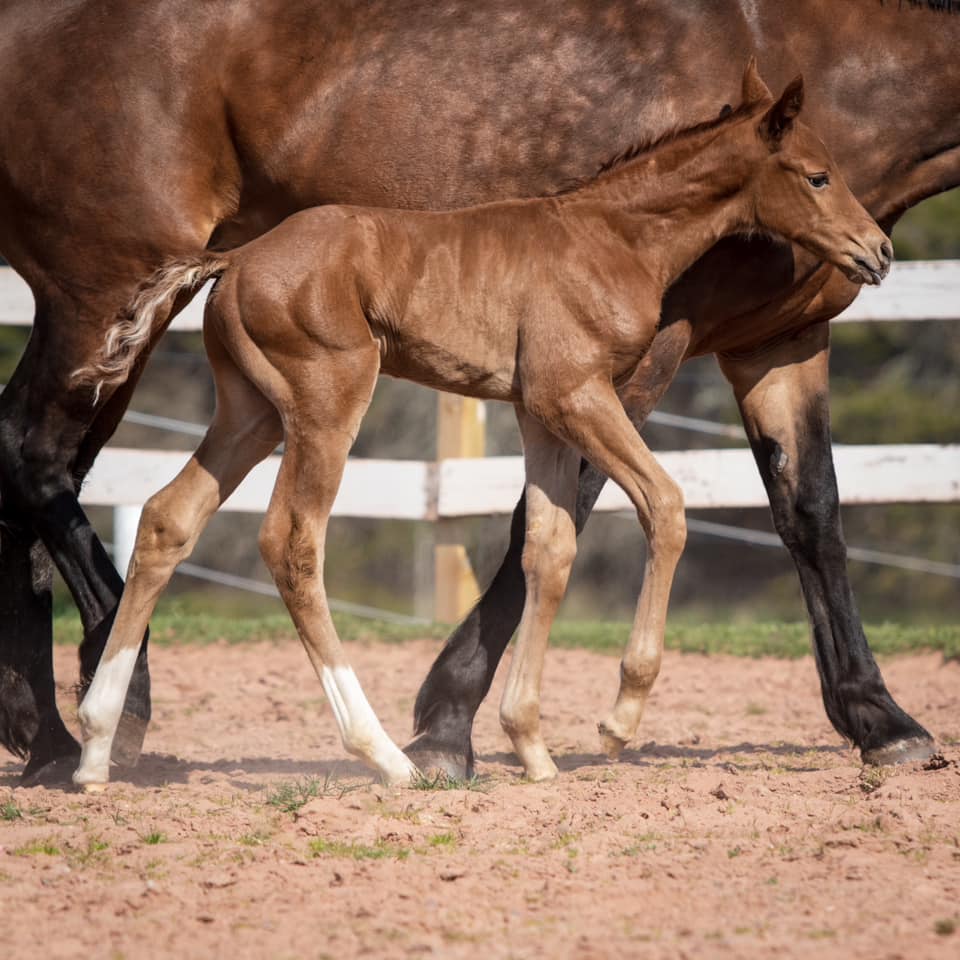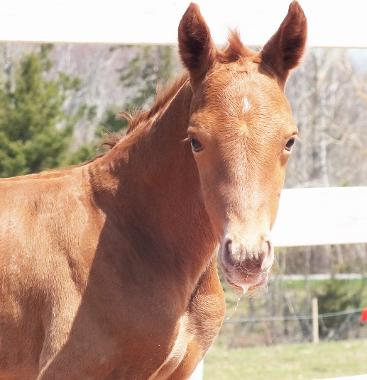 Rockel
(Rockefeller/Schwarzenegger/Brentano II) 2023 Rhinelander colt.
DOB May 11th, 2023
Outgoing, social fellow with three very good gaits. I think this will be a very ammy friendly colt that would be athletic enough to be directed to any of the major discplines. With his breeding, conformation, and movement this happy go lucky colt will have super versatility and rideability.
Price 20,000 CDN.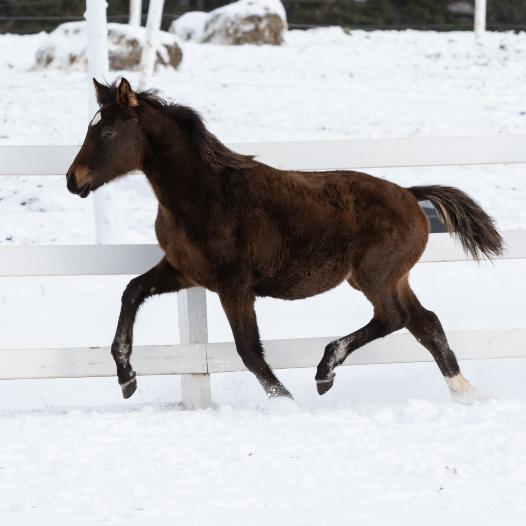 PC Amanda Stright
Delta
(Dauphin/Rienzi/Wenzel)
DOB July 6th, 2022
Compact, well-muscled filly with lots of power. Expect her to finish around 16.1hh. Fun curious personality. Would be interesting for breeding dual-purpose amateur friendly athletes.
Price: 22,000 CDN