Sales can only be held with a deposit and a contract, otherwise all sales are on a first come, first serve basis. Taxes not included. Terms available. Please see Facebook (Ruth Hanselpacker or Aileron Stables) for many other photos and videos.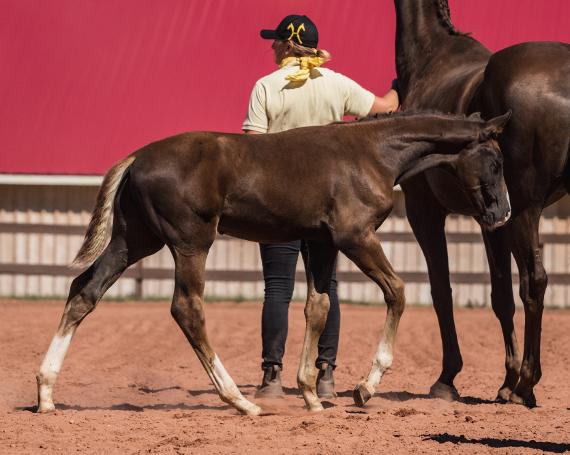 PC Amanda Stright
Ritz
(Rapture R/Ruiz Soler/Donnerhall)
DOB June 25th, 2022
***Made top ten list of Hanoverian foals in Canada for 2022.
Powerful tall colt built for dressage. Ritz is a social butterfly that is outgoing and personable. He has three very good gaits and a beautiful topline. His look at me attitude makes him stand out. He is all boy.
Reserve Champion at the recent Hanoverian inspection, also received a Gold Medal Foal award. Expected to finish 16.3hh+.
Price: 22,000 CDN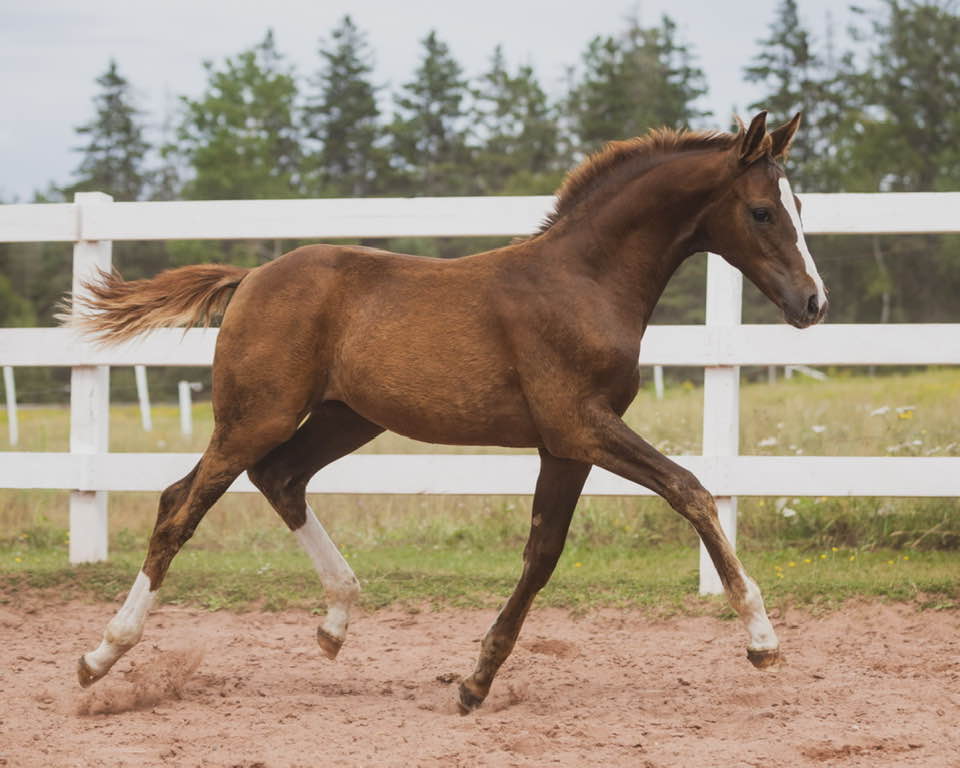 Regatta
(Rapture R/Rienzi/Donnerhall)
DOB May 2nd, 2022
Lovely chestnut filly with outgoing personality. Balanced movement. Would be interesting as a junior hunter or a dressage horse for a petite person. Muscular strong back and powerful loin. Should have a hunter jump and be amateur friendly. Versatile breeding.
Expected to finish 16hh.
Price: 19,000 CDN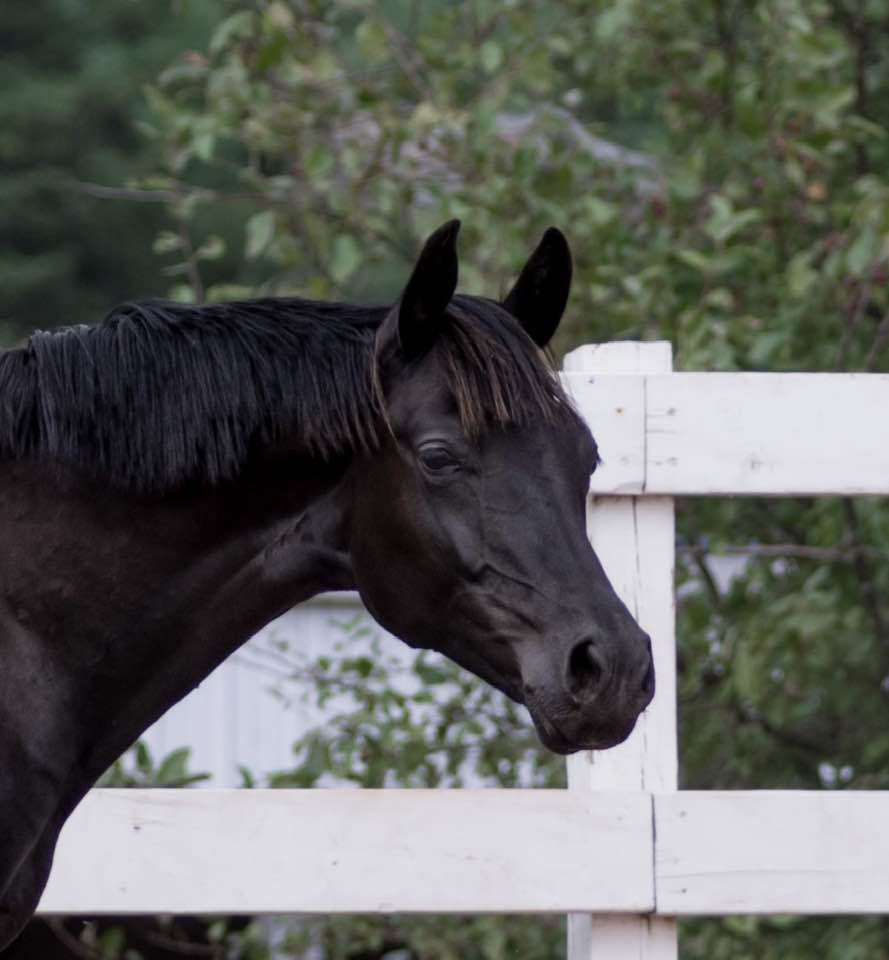 STRAVA
(Schwarzenegger/Ruiz Soler/Donnerhall)
DOB June 23rd, 2021
2021 black HV filly. This filly is exquisite. I nicknamed her "The Black Unicorn". She has such a nice expression and the mind is top notch. In your pocket personality. She shows a super trot with good hock action, a relaxed swinging walk, and a purposeful uphill canter. Interesting bloodlines for breeding as well. Adult amateur friendly.
Not a carrier for WFFS.
Price: 26,000 CDN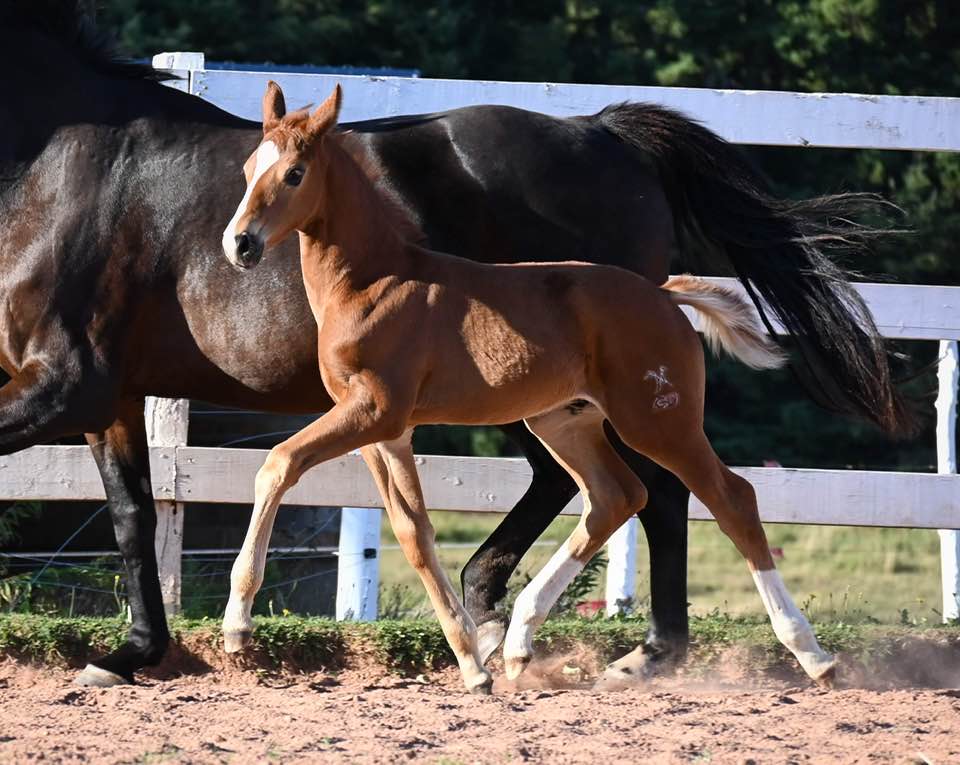 PC Jackie Harlow
Rustico
(Rapture R/Rienzi/Davignon)
DOB August 2022
Compact, muscular colt. Very powerful trot and lovely walk. Canter is purposeful. Lots of presence, looks like a little stallion. Versatile bloodlines. Expected to finish around 16.1hh.
Price: 19,000 CDN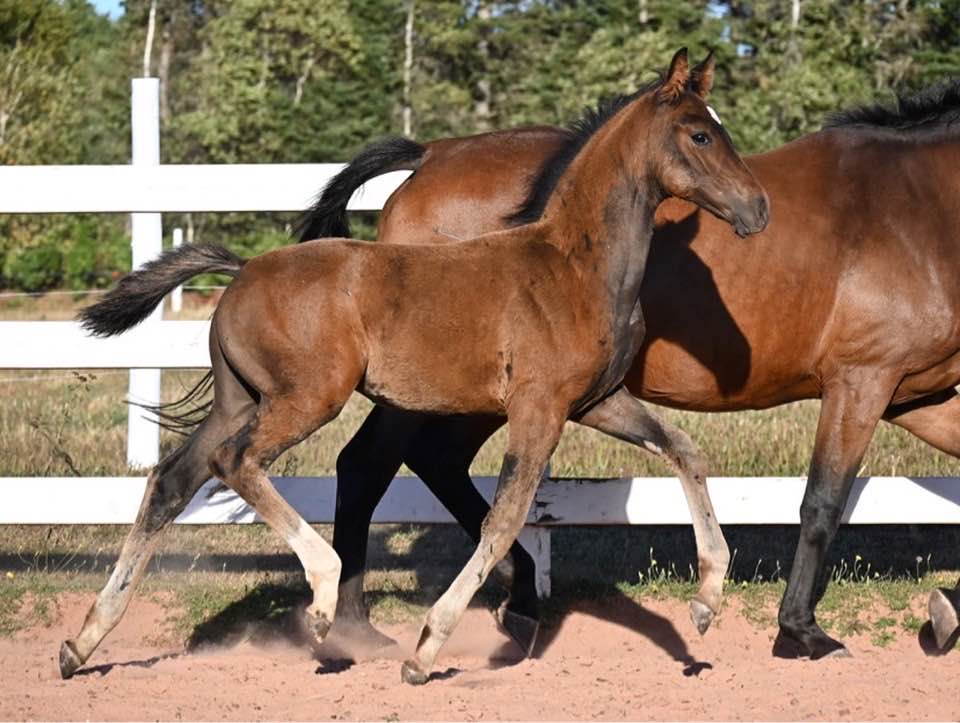 PC Jackie Harlow
Delta
(Dauphin/Rienzi/Wenzel)
DOB July 6th, 2022
Compact, well-muscled filly with lots of power. Expect her to finish around 16.1hh. Fun curious personality. Would be interesting for breeding dual-purpose amateur friendly athletes.
Price: 19,000 CDN