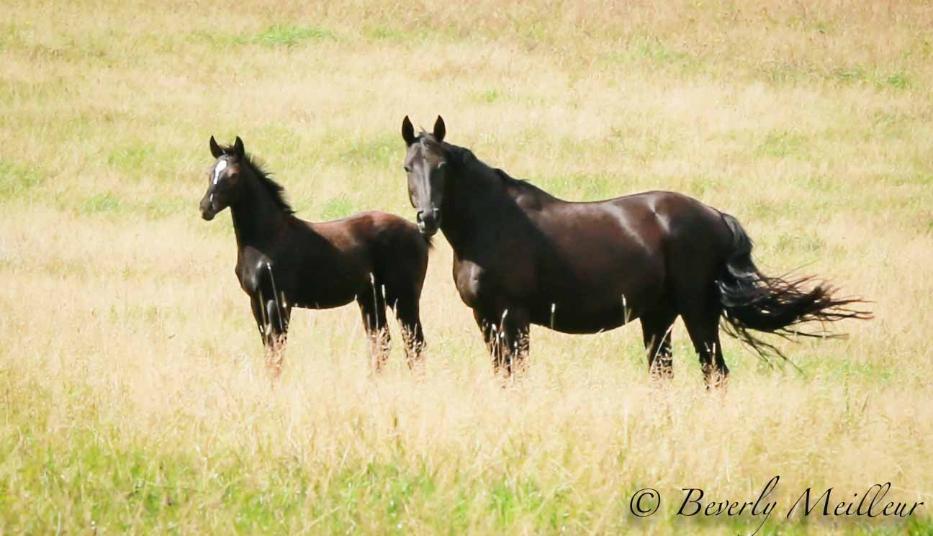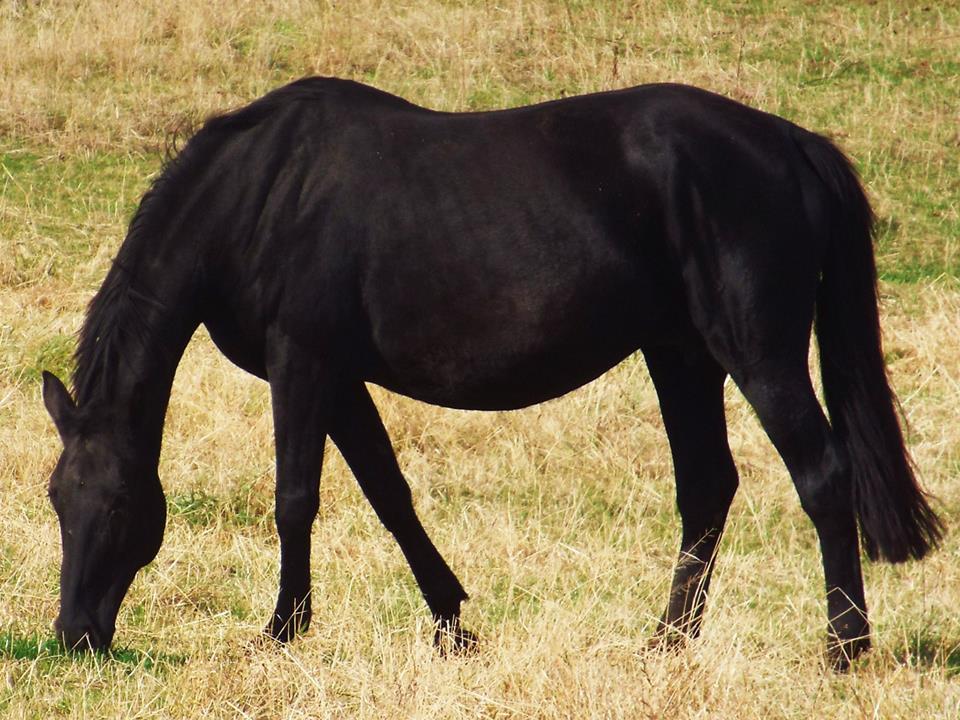 Breeder: Herbert Bellman
SPS Wonderful Dream (Weltruhm/SPS Donnerhall/SPS Cordial) 16.2hh
1999 Black Hanoverian dressage mare. SPS Wonderful Dream (aka Martina) is a cream of the crop mare imported from Germany, she comes from a strong mare line that has produced licensed stallions and quality mares. Her temperament is fantastic and she is great to work with. The SPS title means States Premium Stute, only 10% of approved Hanoverian mares receive this award. She had an overall 8 in her performance test, scoring 8 for walk, 9 for her trot, and 8 for her canter. Martina is one of four full-siblings, one which is another SPS mare, and a stallion that is competing at S class dressage in Germany.
A daughter of Martina named Cosmopolitan (Connery/Weltrum/Donnerhall-Photo below: Owned and ridden by Faye Dunn), was honorable mention in the USEF dressage for 5 year olds in the US in 2009. Martina has had 12 foals: 6 colts, and 6 fillies, by stallions such as Locksley II, Rousseau (2), Connery, Dancier, Bellissimo M, Harvard, Bonheur, Dauphin, and (3) Schwarzenegger. She herself has won four 1A prizes, three in Germany and one in Canada where she was awarded best Hanoverian mare in Eastern Canada. (Ontario, Quebec, NS, NB, PEI)
Update: A lovely 3 year old daughter of Martina bred by Christine Stec and sired by Belissimo M has sold to Ted and Elaine Parkinson. This impressive filly will go through the Mare Performance Test this fall. Can't wait to hear the results.
Update September 23rd/13: The lovely Belissimo M daughter of Martina's received her 1A prize at the recent Hanoverina Inspection, she went onto to win her Mare Performance Test with an impressive score of 7.85. She is now elite eligible and will fulfill her elite title next year with the arrival of her Fabregas foal. Congratulations to the owners Ted and Elaine Parkwood, trainer Inga Hamilton, and breeder Christine Stec! Video from test: http://youtu.be/qG6yptgC_Fs Photo below:
Update: Martina was successfully flushed to Schwarzenegger and is carrying a full sibling as well. Can't wait to meet these two in 2014.
Update: Nov/2014. Martina had a stunning filly named Svenja that has gone to her new owner in Nova Scotia. A charming colt, Siskel, was born two days later through embryo transfer. Martina is open for 2015, we plan to breed her to Bonheur for 2016.
Update: June/2015. Successful embryo done with Bonheur. Martina is carrying a Harvard foal for 2016.
Update: Sept 2016. Martina produced two outstanding colts; Belgrade by Bonheur, and Hallstatt by Harvard. She is confirmed in-foal to Dauphin for 2017, this will be her 11th foal.
Update: May 2017. Martina produced a stunning black filly by Dauphin named Dark Dreamer. She will be bred back to Dauphin for 2018.
Update: Jan 2020. Martina had a Dauphin colt in 2018 named Day Dreamer, a Dauphin filly in 2019 named Da Solstice, and is back in-foal to Dauphin for summer 2020. This will be foal number 15.
Svenja (Schwarzenegger/Weltruhm/Donnerhall) 2014 Hanoverian filly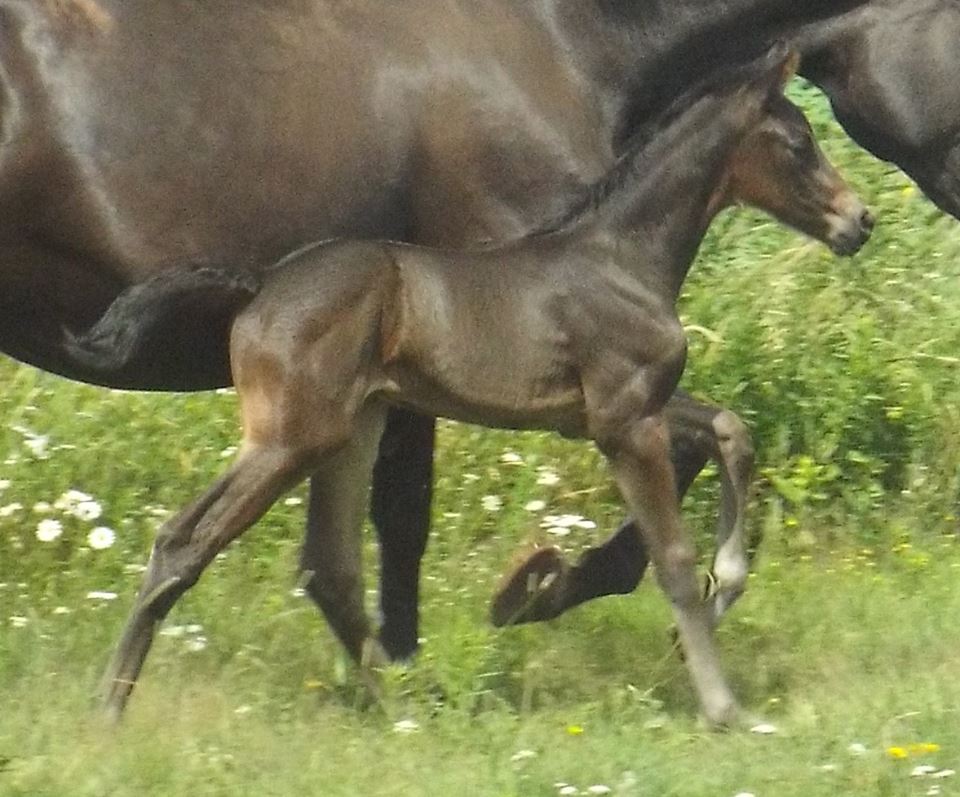 Siskel (Schwarzenegger/Weltruhm/Donnerhall) 2014 Hanoverian colt.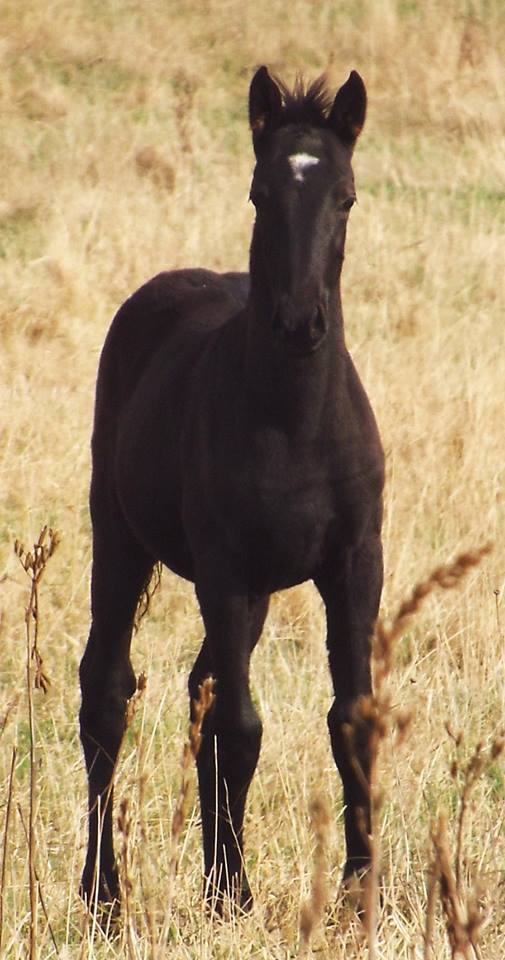 Martina winning Grand Champion mare at the Parkwood Hanoverian Inspection in 2008. Pictured with owner Dr. Christine Stec, and judges Dr. Ludwig Christmann and Inga Hamilton.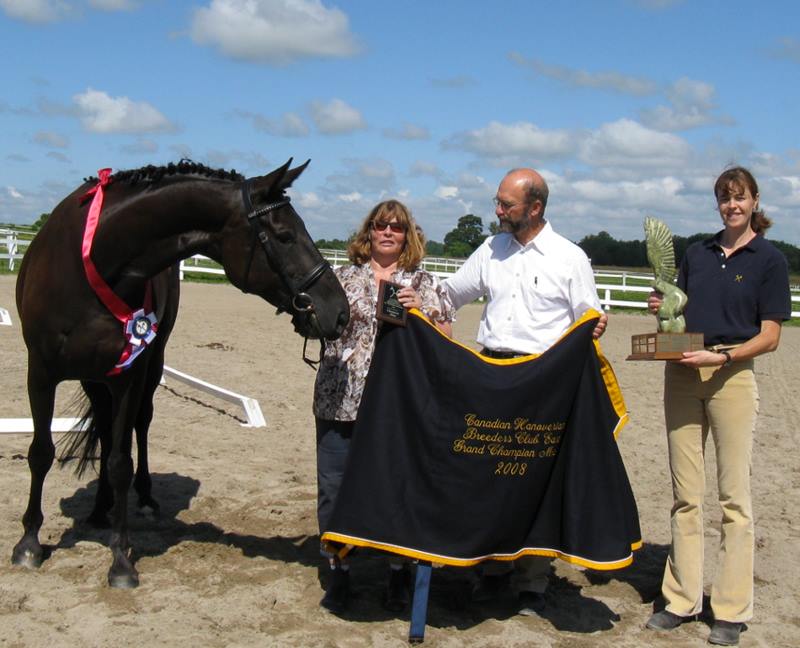 EMC Bella Luna (Belissimo M/Weltruhm/Donnerhall)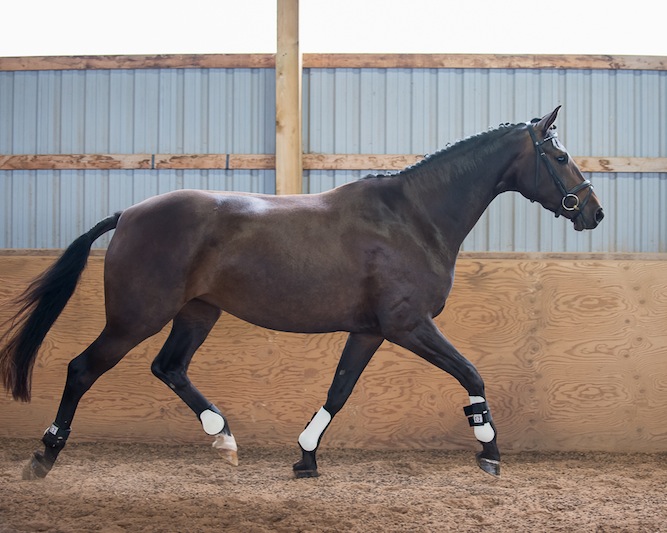 Cosmopolitan (Connery/Weltruhm/Donnerhall)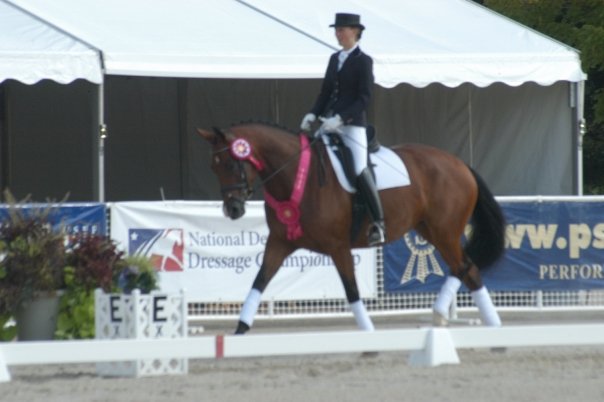 Martina's sire Weltruhm.
Martina's dam sire Donnerhall