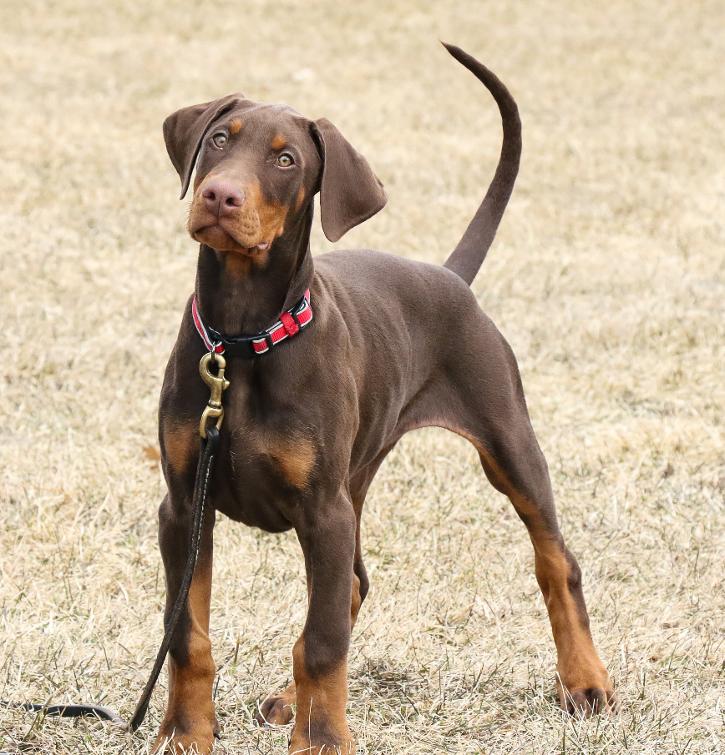 Aileron's Everest "Spud" at 12 weeks in working home in ON.
By Ender von der Schwarz and out of Deci.
PC Donna Klopper
ABOUT:
Having had Dobermans in the household for the last 14 years, I am amazed by their charm and zest for life. Often described as fearless, loyal, watchful; they are a breed that inspires with their power, speed, beauty, and love for their owners. They are not a breed for everyone though, they need very active lifestyles, a job, and to be part of the family.
The breeding aim is to maintain the focus and drive, breeding for working Dobermans. When looking for a sire to breed Deci to, we traveled down to Pennsylvania to visit Von Schwarz Dobermans and were so impressed with Ferro and his owner's Katie's relationship. Ferro checked all the boxes. He has proven himself in sport competing in the Worlds and as a very reliable sire of sport offspring, with several of his offspring competing in IPO. Notably one of his sons following in his footsteps and winning the UDC 2020 IPO 3 national championship recently.
Aileron's Micro is the first generation, a 2019 keeper pup by Ferro and out of Deci. I have enjoyed training with her in our local Schutzhund club.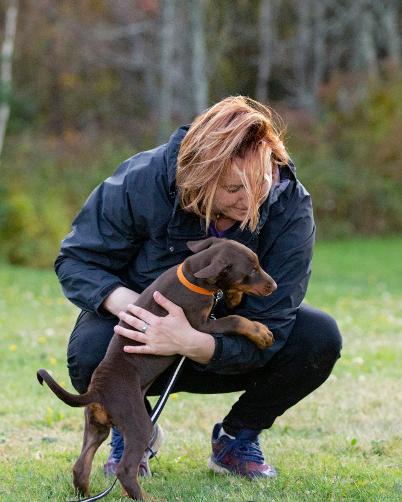 I am a 2023 member in good standing with the following clubs:
Canadian Kennel Club

Doberman Pinscher Club of Canada: Breeder's List
Updates:
September 20th, 2023
No longer breeding...I will keep these pages up for reference for those that have pups from Aileron.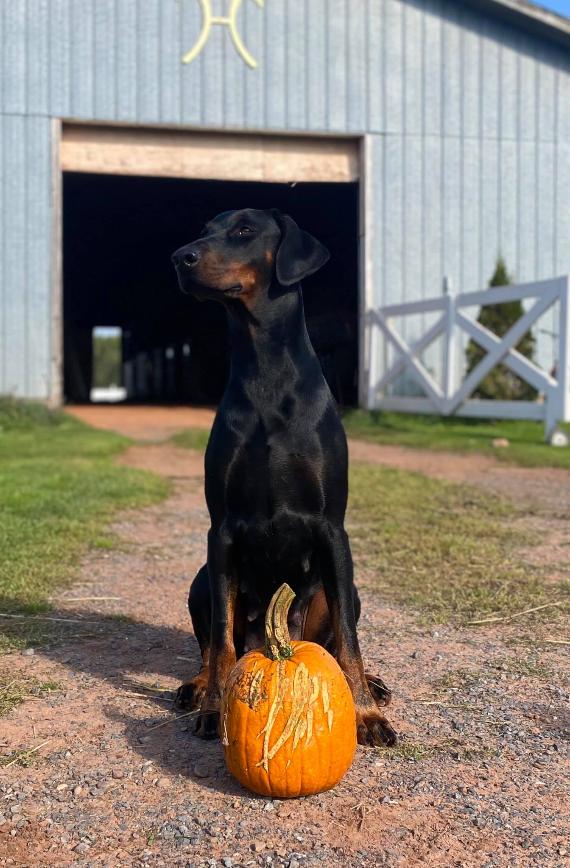 Pups are registered with CKC and have limited registration. They are sold with non-breeding agreements. Will have had 1 vaccine, dewormed 4x, have a health booklet, and be microchipped. Pups are assigned to homes around 6 weeks of age once their personalities and drives are more visible. They are to be picked up at 8 weeks of age. Names start with "Aileron's". I do not crop, dock, or remove dewclaws. My preference is to sell to sport homes, but active lifestyles will be considered.
Please read through the puppy placement questions below and email me a copy at Hanselpacker@hotmail.com
Some of the 2019 litter of Deci x Ferro.