Above photos by Reg Corkum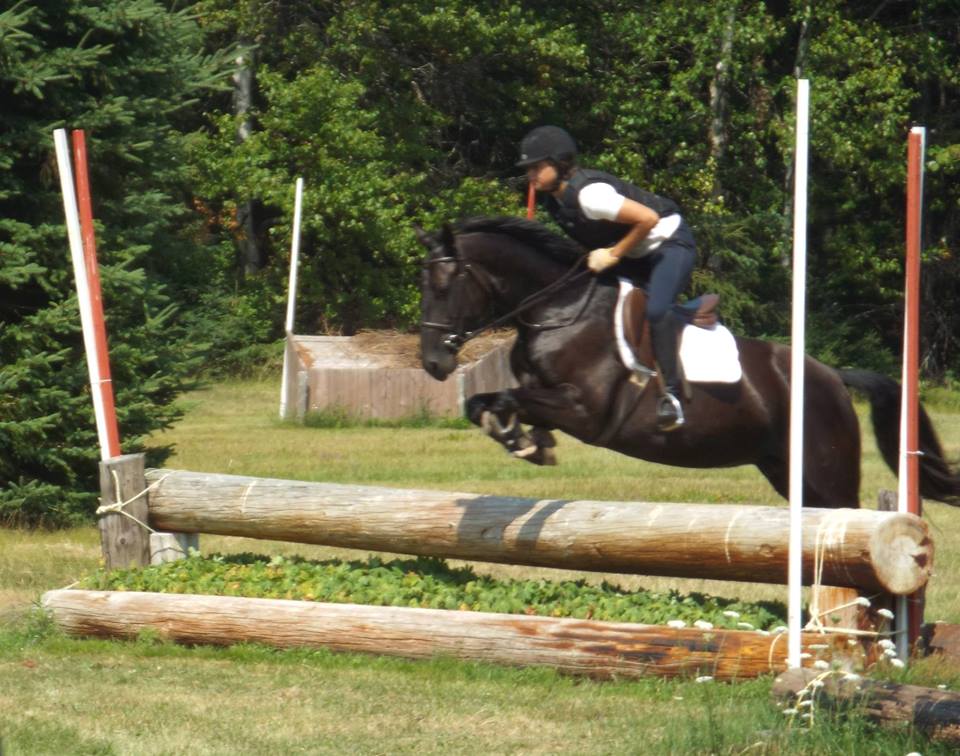 Breeder: Aileron Stables
SOLD

UPDATE: February 26th, 2015: Atlanta will be leaving on a breeding lease for the 2015/2016 season. She will be showing and competing in New Brunswick, Canada for 2015, and will return to the farm in Fall, 2016 and be available for sale at that time. Congratulations on New Orford Acres on the lease and we look forward to seeing the resulting foal in 2016.
Anyone that is interested in her, please email me and I will set up a contact list for Fall 2016. hanselpacker@hotmail.com

MSB Atlanta (Autocrat/Warkanson/Lucid)
2009 registered Hanoverian mare measuring 15.1 1/2hh.
Price:

We have a full set of 12 x-rays and an excellent pre-purchase exam on Atlanta for any interested buyers that are looking.

Atlanta is a beautifully put together mare with a breathtaking trot and loads of scope free jumping. She is very brave, curious, and outgoing. She is broke going w/t/c undersaddle and has been hauled off farm. She loads by herself and hauls beautifully. She has attended 4 small shows on the island over the 2014 season, from walk/trot poles on the ground to training level test 1 and 2 with dressage PEI. She attended an eventing clinic in August and did very well, starting at entry level fences and finishing over training level obstacles. She performed a solid Mare Performance Test at the Maritime Hanoverian Inspection September 21st, 2014, with an overall 6.69.

Atlanta's dam line is full of people pleasing horses with the utmost rideability. I had purchased Atlanta's dam, Wargana, in-utero in 2003, she was kind, sweet and very willing. I liked her so much I ended up going back and buying Wargana's dam Lugana (Lucid/Wendekreis). Lugana competed successfully in eventing in Ontario prior to an injury. Wargana has continued the legacy by winning hunter championships in New Brunswick. This is a multi-purpose line for a dressage rider that likes to have the option of versatility. They are sure footed, compact, and competitive at any discipline you point them at. Not to mention being as sweet as can be.
Her sire Autocrat (Aalborg/Matcho AA), trained to PSG before his untimely passing at a young age. Atlanta is one of only a few registered Hanoverian mares by Autocrat available for purchase.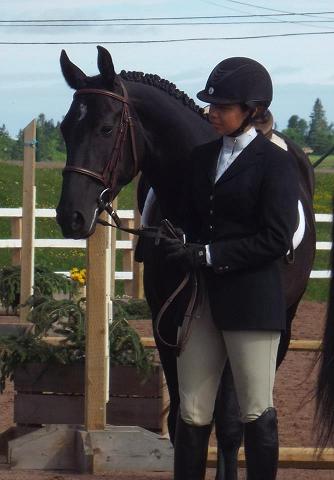 NEW Undersaddle Video:http://youtu.be/ksIpJiY1gA4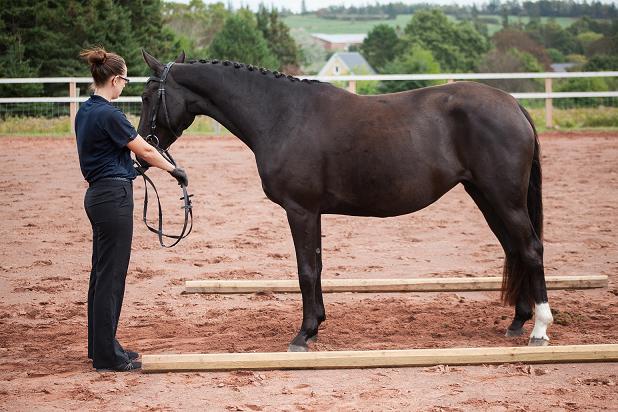 Above: Atlanta with handler Amanda Coggins at 2013 Hanoverian Inspection. Photo: Jill Renton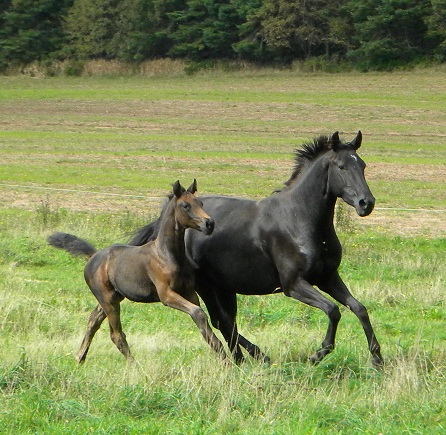 Atlanta and Solara summer 2012.
Solara (Schwarzenegger/Autocrat/Warkanson)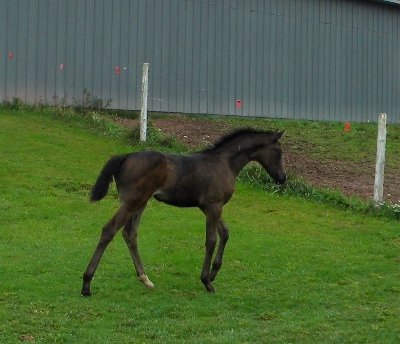 Solara at 18 months:
Atlanta and Belfast (by Bonheur) March 3rd, 2014. Photo by Leslie Melvin.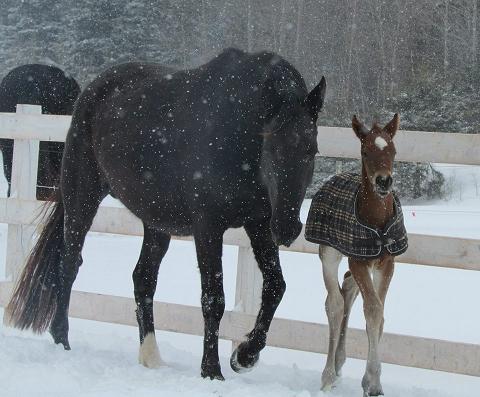 Atlanta headshot by Amanda Stright. April, 2014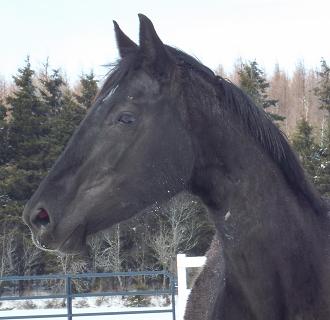 Autocrat (Hann)
Sire

Aalborg (Hann)

Acapulco (Hann)
MS Dicki (Hann)
SPS Malvine (Hann)
Matcho AA
SPS Lioness (Hann)
---
MSB Wargana (Hann)
Dam

Warkanson (Hann)

Warkant (Hann)
SPS Elisa(Hann)
MSB Lugana (Hann)
Lucid (Hann)
MSB Wanda (Hann)
Pictured Below: Autocrat, Atlanta's Sire
Pictured Below: Wargana: Atlanta's dam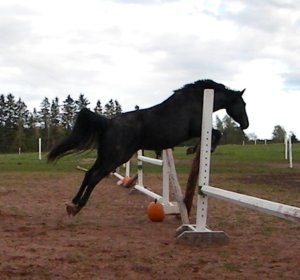 Atlanta and Belfast in the field in May, with Lisa Pfister